So everything really is going for online business, one of the key side income source for the Gen Z which literally anyone can do is this DropShipping online business. Yes, anyone can do this with just the right knowledge and resources.
For this article we will discuss the basic know how of this business. Although Dropshipping concept has been here since 2010, it is relatively new in the Philippines. The recent lockdowns triggered a lot of online side hustles we can explore.
Let's take a look at this!
What is Drop Shipping
Drop shipping is a type of internet selling activity where you may start buying and selling items without stocking any products or making any initial investments.
This is huge start for those who does not have capital to invest.
Drop shipping is a relationship between a reseller and a supplier in which the reseller passes the buyer's data to the supplier, who then handles all aspects of the order—from packaging to delivery—on their behalf. Is this not great?, It sure is.
To start a business or to begin selling products online, the retailer or reseller doesn't require a warehouse for their goods; instead, all they need is a reliable supplier who can handle their online orders with ease.
In contrary to the usual model of buy and sell business, this business model is possible to have low or no capital to start. In buy and sell, you need to build up an inventory to sell to your customers. You will either order in bulk of a certain product to have discounts and later sell it to others with an additional cost.
The buy and sell model works for those who have money to buy the product, store and shipped it to their customers.
Here are the steps a beginner could take to start their own drop shipping business.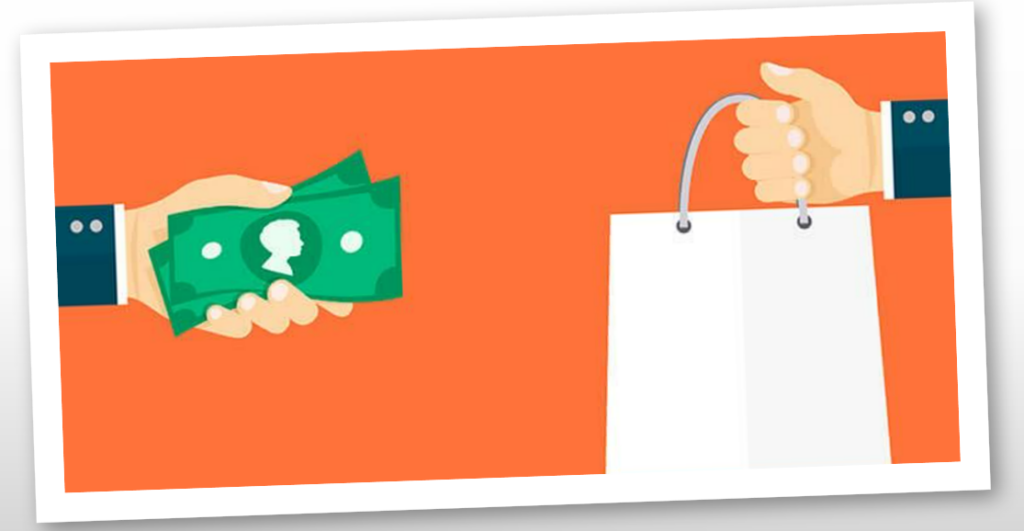 Look for a Supplier for your Dropship Business
Before searching for your supplier for a certain product that you would like to offer for your potential customers, they must have the following attributes. This will make or break the results of your business as you gain trust from your own customers later on.
Credibility or Credible Suppliers
The supplier should have a track record where frequent DropShipping Business owners like you are taking their products. Although you don't have initial capital to start your DropShipping, sooner you will also pay that supplier so just make sure they provide the products you need with quality and ships your products on time.
Accepts CASH on Delivery
In Philippines most people still don't have eWallets unless they reside in Metro Manila. Most people in provinces still rely to pay their products in Cash. So adopt your business model to cater for this concept. It may not be soon that people will all go online, so be sure to consider this.
Most of our suppliers as well could be in another country so some of them may not be comfortable shipping their products in another country without guarantee.
Whole Sale Pricing of Products
The products you are offering to your customers should have competitive prices, which means you should find a supplier that sales their products like those wholesalers. If you products are much higher than the average price out there, you will have a hard time finding recurring customers to consistently buy at you.
How to Contact DropShipping Suppliers
There are many social media or platforms available to look for suppliers that will cater DropShipping. Be patient to look for them, it takes a bit of time to weed out the best ones but once you find out, they can become your long time partners.
Shopee Direct Message
In the Philippines, Shopee is one of the top E-Commerce platforms available right now. On Shopee, a huge number of entrepreneurs and suppliers sell their goods. The only thing left to do is write them and ask if drop delivery for their products outside of Shopee is acceptable, and then you can begin the discussion from there. Just do your best to discover the supplier who can support your dropshipping business because not all Shopee store owners embrace dropshipping.
Facebook Groups
There are a large number of Facebook groups run by small company product suppliers who can support drop shipping for their new small business ventures. Simply join a specific Facebook group and post about your want to dropship these products, and I assure you that you will receive a flood of responses from business owners.
Those who are commenting as well can be a great source of information who you should contact and specific requirements you need to complete before they allow you to conduct Drop Shipping.
Alibaba Listings for Drop Shipping
Probably the biggest supplier for Drop Shipping businesses. There are literally millions of supplier you can find out in this platform. Just like what you are doing in Shopee Messenger, you can contact individual product suppliers here.
The prices will be very cheap as well as the labor force in China for eCommerce is very competitive. The only major consideration of your drop shipping supply is coming from another country is the cost of shipment.
To contact the best cost for Drop shipping shipment of your products, try to find them also in facebook groups. Its really easy to ask as most people in this kind of groups as they know the difficulty of getting a foreign supplier. I do see people looking for distributors on this facebook pages
Where to Sell your Drop Shipping Products?
Now that you were able to find the source of your Drop Shipping products, its now time to sell them at prices with profit. Just like where you got your source online, you are going to sell it also online
Create a Shopee Store to Sell Drop Shipping Products
Yes, you can sell the same products on Shopee as well. You now need to open your own store in Shopee. Lucky for us, it costs nothing nowadays to open an online store. Shopee offers for FREE (or Lazada whichever you prefer).
Take a look at other stores best practices to attract online customers. Take photos of the products (from the supplier inventory of photos) and use it in your store. Just get an approval from your supplier so there will not be some copyright issues on your photos.
Create a Shopify Website for Selling Drop Shipping Products
Shopify specialize on Drop shipping business so its website platform has been design for this application. I did saw some web developers offering assistance if you really want to make your store look good. But of course this will add cost to your FREE business model so consider also.
A basic Shopify store will do, you can watch youtube how to set-up.
The greatest website platform for any type of online store or Dropshipping company is Shopify. This is the ideal way to use Shopify to publish your products online, but in order to use it, you must have more platform expertise and pay a monthly subscription fee for your website to go live.
Create a Facebook Page or Group to Sell Drop Shipping Products
If you are more familiar with creating a facebook page or group you can do as well. The only drawdown is at start you need to do some marketing like posting initially your links so people can see your product. The algorithm of facebook can be a bit troublesome for promotions as it will not show your page to others unless you have a large following.
What others do is to create Facebook ads so Facebook will then be able to send you product outline to other people in the form of advertisements. But then the cost is not cheap and if you are just starting out, better rely on word of mouth skills at first. If you have the capital then you may do so as well. With enough advertising your page followers will surely grow overtime.
Youtube, Tiktok, Instagram or Pinterest
These are other social media sites where you can adopt your learnings from doing promotion of your Drop Shipping products. You can create online videos or interactive reels of your products for this platforms. Once you gain a following you can monetize them as well as another source of income.
Processing your Drop Shipping Products to Customers
At this point you are now ready to receive orders from your customer. After setting up all the contacts, selling platforms its now time to focus on you customers and potential earnings.
The best course of action if you already have an order is to gather the buyer's information, including name, contact information, complete address, and the final orders, before giving it to your supplier. Your supplier will instantly deliver the orders to your buyer's address if they confirm the details.
Following this point, all you need to do is find out whether the delivery was successful or not. You should now get in touch with your supplier and request the transfer of your commission or profit via GCASH or local banks if the orders have reached the final transaction. This only occurs if the provider received full payment for your orders during the Cash on Delivery transaction.
What will You do if Orders are Cancelled
This normally happens for example the customer change their product preference or does not have enough money to pay or maybe they have to go somewhere else, orders to get cancelled.
This could be the major challenge for CASH on delivery services for DropShipping Business. Unlike if the product is paid online already, you can still dispute why the product order was cancelled but for COD, you have no choice but to ship back the Drop shipping products to the supplier.
In this case, either the supplier will shoulder the ship back cost or you can also take part on the shipping cost. Make sure to negotiate this part before shipping any products to customers.
Final Thoughts
One of the best online revenue streams without a financial investment is dropshipping. Dropshipping has a great deal of potential to help you achieve your financial objectives as well as make extra money.
So I guess you have all the basic Idea on how to start your Drop Shipping Business. You can start your dropshipping business venture right away by locating a reliable supplier that can assist you. Make sure that you have agreed terms and conditions together so you don't have to shoulder later any unnecessary costs.