There are times that you may have mistype a character of your personal information during application of you Phil health MDR. This will cause unnecessary delay especially during emergency cases like claiming benefits or during emergency situations where you need to provide the info during hospitalizations.
So it is always best to keep your data updated all the time. Lucky for us the Philhealth is allowing its members to update their data online.
You just need to follow the procedures listed below.
When can I update my Phil health MDR online
The ten items listed here are the most basic reasons when do we really need to update our Philhealth Member data record online.
Just select on the form which of the below items you need to edit or update with their records. In addition you need to prepare for a copy of your old records as well as valid identity cards like National ID, birth certificate or passport.
Adding dependents
Change of email address
Correction of name
Correction of date of birth
Correction of sex/gender
Change of name due to marriage
Change of home or mailing address
Change of telephone or mobile number
Updating of monthly income
Change of civil status (e.g. single to married)
To be able to update your details, you need to fill up PMRF and send an email to Philhealth office.
Here are the steps you should do next to update your Philhealth MDR records.
First Download the Philhealth form PMRF.
Sample snapshot of the form is below or you can get this at the Philhealth website. https://www.philhealth.gov.ph/downloads/membership/pmrf_012020.pdf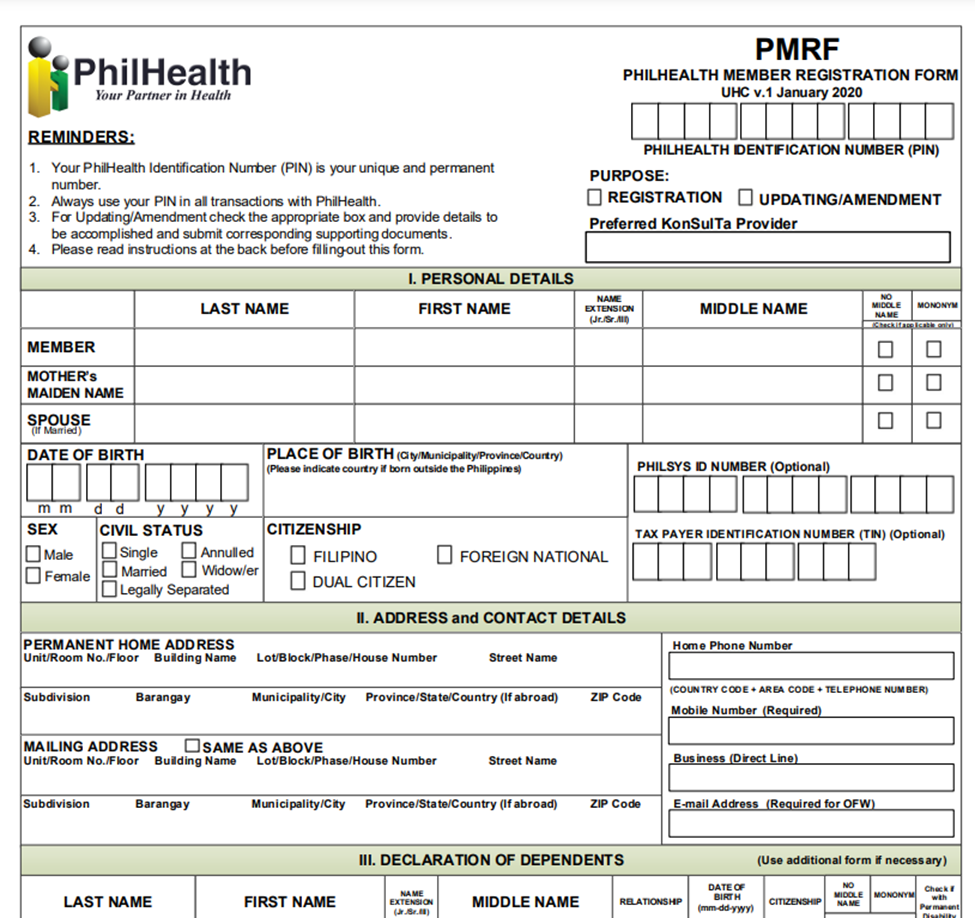 Second fill all the details of your PMRF form to update Philhealth MDR record.
Instructions are written on the form, for discussion purposes I will copy and paste it here.
You can view also the details on your printed Philhealth form.
1. All information should be written in UPPER CASE/CAPITAL LETTERS. If the information is not applicable, write "N/A."
2. All fields are mandatory unless indicated as optional. By affixing your signature, you certify the truthfulness and accuracy of all
information provided.
3. A properly accomplished PMRF shall be accompanied by a valid proof of identity for first time registrants, and supporting
documents to establish relationship between member and dependent/s for updating or request for amendment.
4. On the PURPOSE, check the appropriate box if for Registration or for Updating/Amendment of information.
5. Indicate preferred KonSulTa provider near the place of work or residence.
6. For PERSONAL DETAILS, all name entries should follow the format given below. Check the appropriate box if registrant has no
middle name and/or with single name (mononym).
LAST NAME FIRST NAME NAME EXTENSION (Jr./Sr./III) MIDDLE NAME
SANTOS JUAN ANDRES III DELA CRUZ
7. Indicate registrant's/member's name as it appears in the birth certificate.
8. The full mother's maiden name of registrant/member must be indicated as it appears in the birth certificate.
9. Indicate the full name of spouse if registrant/member is married.
10. Indicate the complete permanent and mailing addresses and contact numbers.
11. For updating/amendment, check the appropriate box to be updated/amended and indicate the correct data.
12. For MEMBER TYPE, check the appropriate box which best describes your current membership status.
13. For Direct Contributors, except employed, sea-based migrant workers and lifetime members, indicate the profession, monthly
income and proof of income to be submitted.
14. For Self-earning individuals, Kasambahays and Family Drivers, indicate the actual monthly income in the space provided.
15. In declaring dependents, provide the full name of the living spouse, children below 21 years old, and parents who are 60 years old
and above totally dependent to the member.
16. Dependents with disability shall be registered as principal members in accordance with Republic Act 11228 on mandatory
PhilHealth coverage for all persons with disability (PWD).
17. The registrant must affix his/her signature over printed name (or right thumbmark if unable to write) and indicate the date when the PMRF was signed.
Check all appropriate boxes on the forms.
Third is to scan a copy of the PMRF form
As you will be going to send and email to Philhealth office on the request to update your form. Make sure that all the details you want to correct has been updated.
Always double or data in the forms.
Fourth is the send an email to your local Philhealth office.
To find the address of the Philhealth office you can visit the link
You can select the region where you are affiliated or your previous Philhealth MDR records were filed.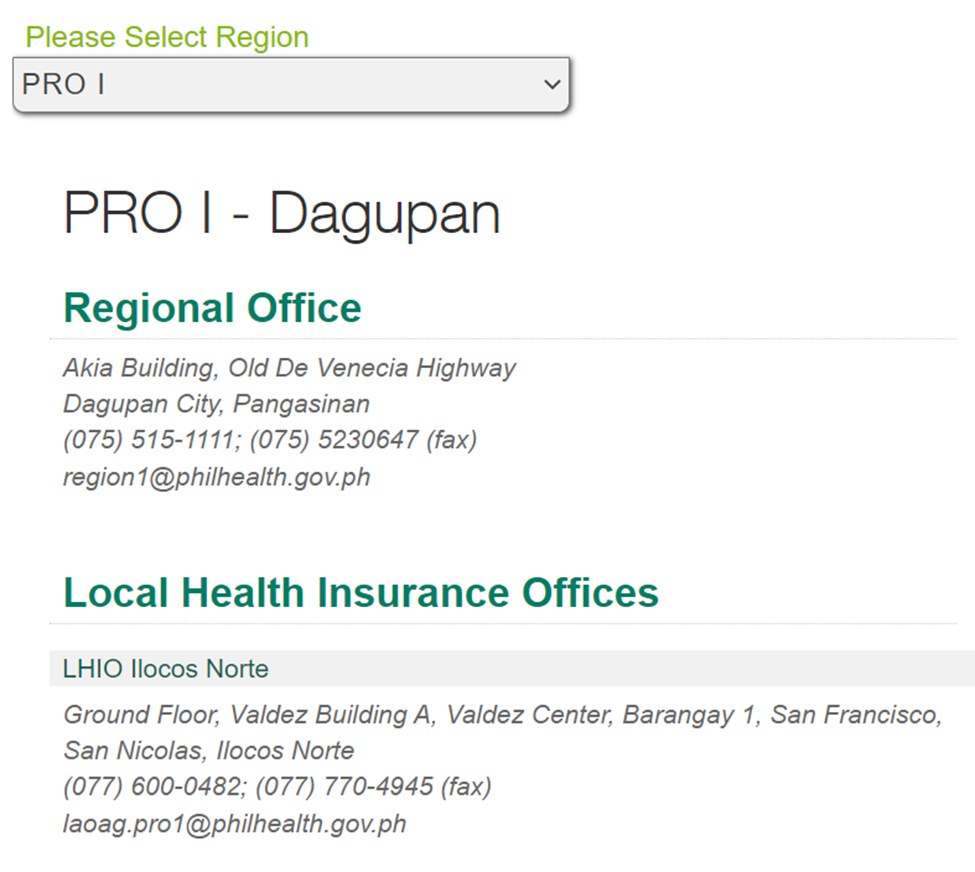 Those email addresses are located at the bottom of each regional office. Make sure you select the correct address and include a subject to "Change and Update Philhealth MDR record"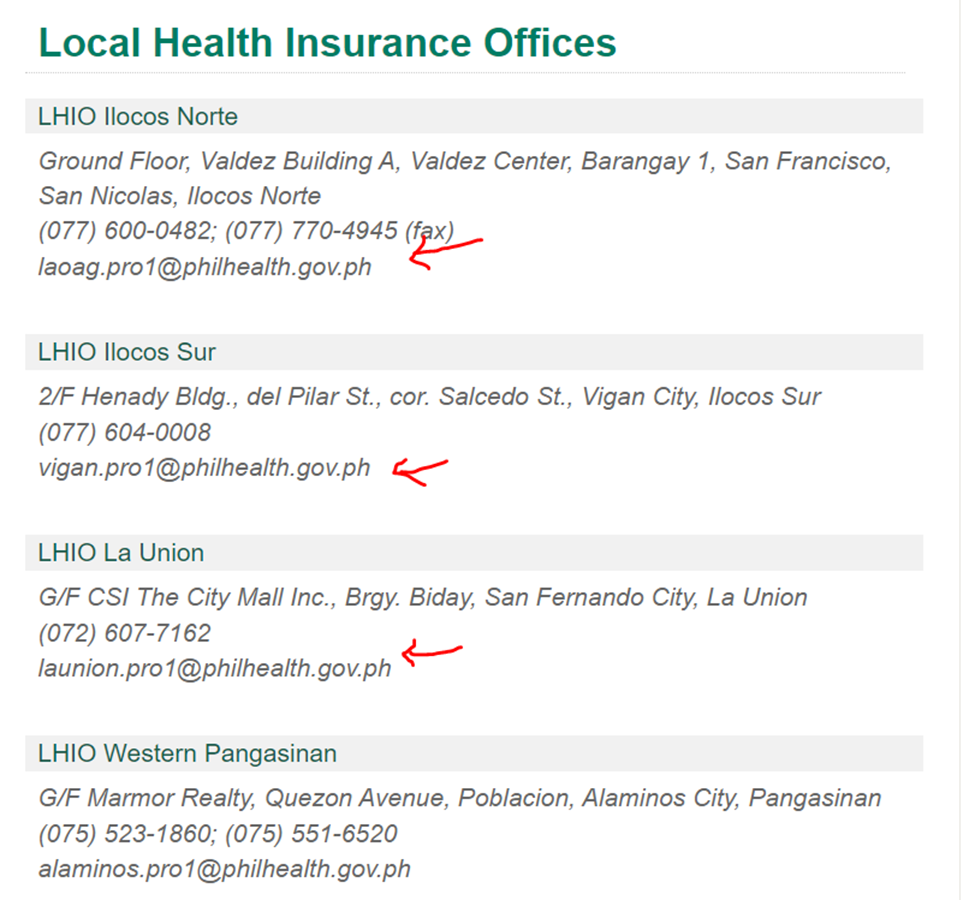 Once you send the email you need to wait for a while (2-4 days) for the response from the Philhealt office. If you did not receive a reply you can try another email and if still no responses there are local numbers provided so you can call them to validate if your request has been receive.
Finally after receiving email confirmation that your Philhealth MDR record has been updated you can then view it in the online registration if the changes have been successfully updated.
Final Thoughts
There is no other way to update the record online but to print the forms and manually scan and send back to Philhealth MDR office. It may take a few days for the processing so if you really need to have a result in a day, you need to go to their nearest offices for faster results.
Hope this blog help you with the requirements or procedures on how to update your Philhealth MDR form online.