Did you know that you can send to Manila Water your concerns, pay bills, see water services updates and pay everything on an App already?
See the below features of the Manila Water App
How to get the Manila Water App?
You can download the App in your mobile phone via google or App store. Go to your repective phone services and click the download buttons.
Scan below QR codes to download the App. Source https://www.manilawater.com/customer/manila-water-app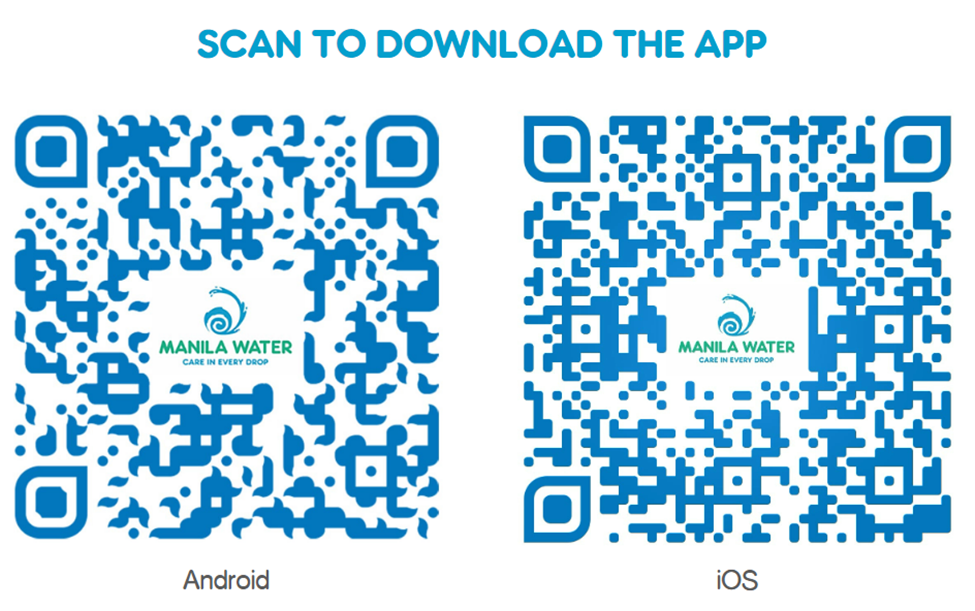 With Manila Water App, you can check your current water bill and view your bill history. You may also settle your water bills through online payment or mobile wallet. Get real-time service advisories and interruption notices through push notifications. Send your service-related concerns or inquiries via the M.W. C.A.R.E.S. platform.
This is convenience at your fingertips!
Below are the featues.
You will be able to access your Manila Water account on your mobile phone. Here you can see your profile, dashboard, inbox, accounts, pay bills, history and updates.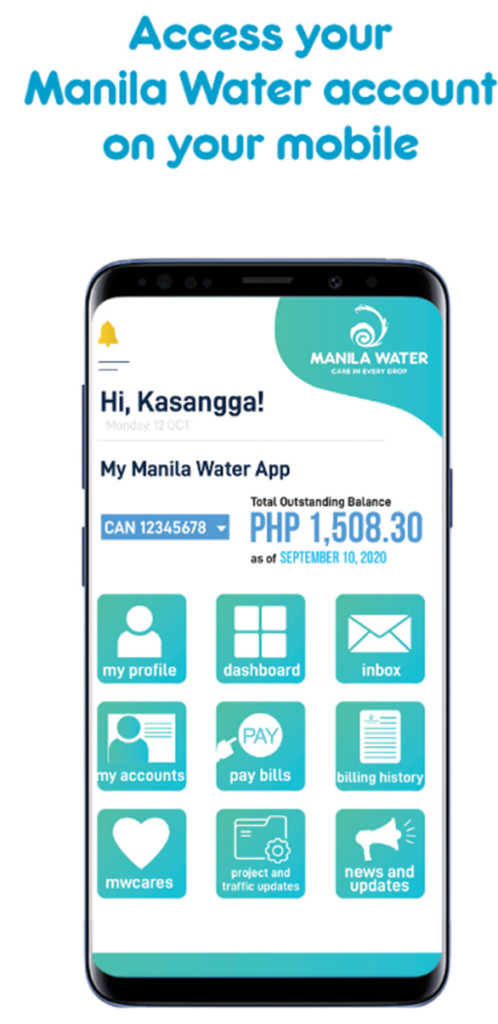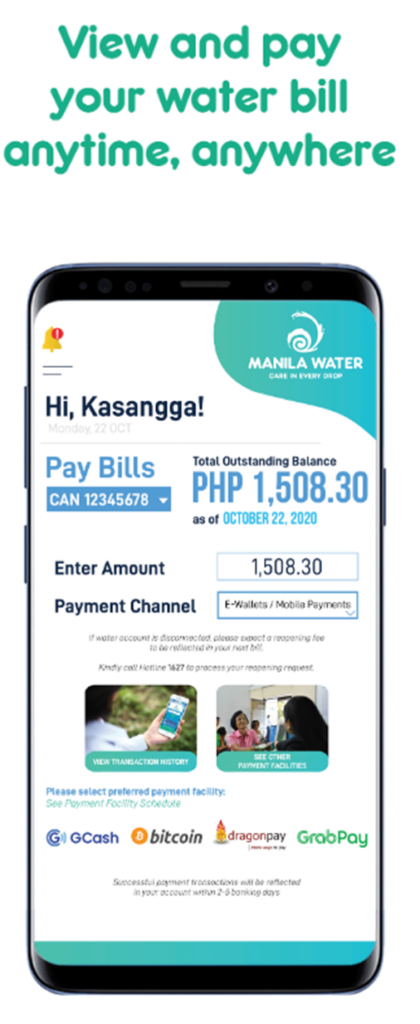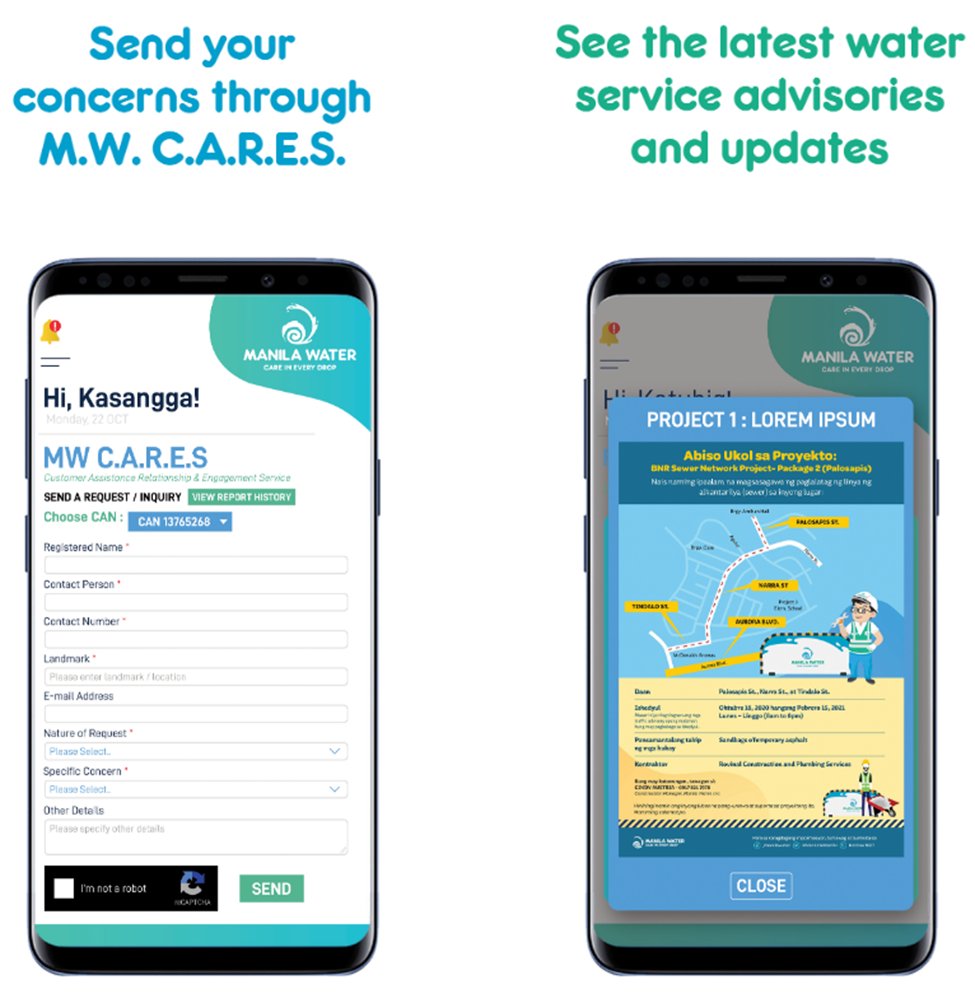 For me, the convinience of paying all the bills on the phone without the need to go in the payment centers is pretty sweet!
The updates will also tell us any alerts on impending service stoppages.
Below are their other contact details.
Manila Water Company Inc.
MWSS Administration Building
489 Katipunan Road, Balara
Quezon City, Philippines 1105
Consumer Desk
Hotline: 1627 (24 Hours)
My Manila Water App: https://my.manilawater.app/
Facebook: /ManilaWater
Twitter: @ManilaWaterPH
E-mail: info@manilawater.com
Shareholder Services and Assistance
Bank of the Philippine Islands Stock Transfer Office
16th Floor, BPI Building
Ayala Avenue corner Paseo de Roxas
Makati City, Philippines
E-mail: acquery@ayala.com.ph
Manila Water Foundation
Ground Floor, SEAMEO INNOTECH
Commonwealth Avenue, UP Campus
Diliman, Quezon City 1101
E-mail: foundation@manilawater.com
Website: https://manilawaterfoundation.org/
Facebook: /ManilaWaterFoundation
Manila Water Company, Inc. is a publicly listed company with extensive experience in the Philippine Water Sector from water treatment and distribution to wastewater management and sanitation services. The Company is the concessionaire of the state-run Metropolitan Waterworks and Sewerage System to deliver water supply, wastewater, and sanitation services in the East Zone concession in Metro Manila and the province of Rizal, serving over 7.3 million population. In 2021, the Company was granted a 25-year franchise to operate by the Philippine Government.