Headsets gives life to our auditory senses and provides exhilarating experience when we have the correct pairs of this equipment. It makes our viewing more life like and gives the feeling that we are part of what we are viewing. Think if you are watching Jurassic park with all the screaming of the T-Rex and what you are hearing is like a mono AM radio plug in to your ears. It sucks right?
Type of headset for PC gamers
For PC gamers or players it makes the game more realistic, engaging and immersive. And we know for a fact that low cost headsets does not offer the bass quality (the Thumping sound) that we need and its surround sound effect.
Requirements You Should Look into
For starter, headset buyers should consider the noise cancellation effect of the device so you can focus only on what you are doing. In addition it should be easy to adjust so it sits well in your head when you wear it.
For those who are playing RPG games, MMORPG, MOBA , take into consideration that the headset should have an included microphone as this types of games are made to be social like in nature. Players get to interact with each other.
Wired and Wireless Headsets
There are two types of headsets, wired and wireless. The wired headset provides consistent signal and flow of power to the gear so more quality can be ensured. The wireless headset offers movement flexibility as there are no wire tangling over it.
Mechanical Design of Headset
Don't forget to consider the comfort when you are wearing the gears. It might cancel the noise and give you a very good base sound but if it fits tightly in your ear and does not let at least a small amount of air circulation will leave you sweaty and feeling uncomfortable. Avoid headsets that have too much foam rather than a leather like material which is cooler when you wear them.
Best Headset for Gamers in the Philippines.
So we have here the list of the best headset we could find without getting the feeling of sticking your nose on too high on prices such that you would end up buying the normal piece.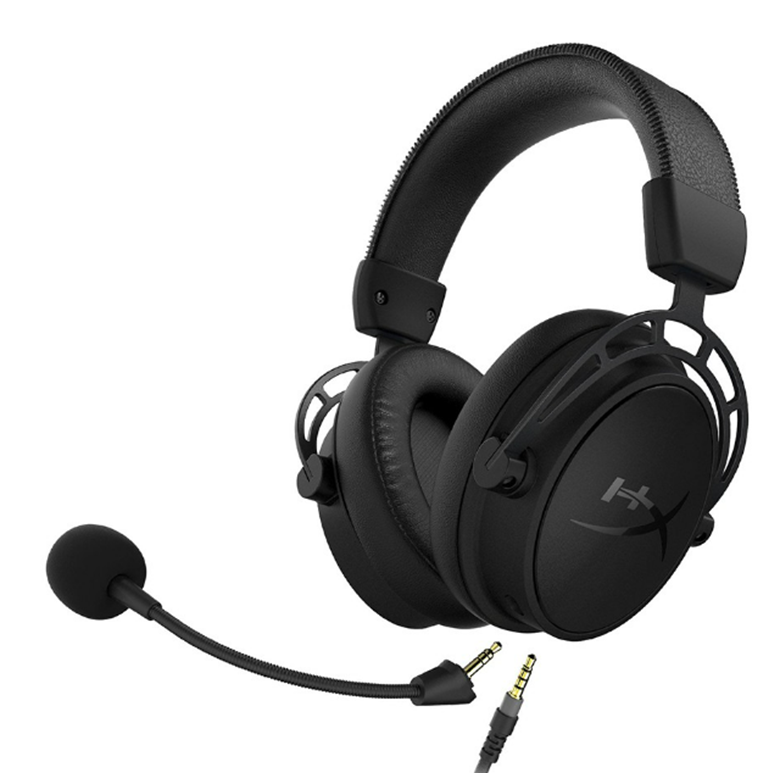 The HyperX Cloud Alpha™ S builds upon the groundbreaking Cloud Alpha and features HyperX virtual 7.1 surround sound. With the included audio control mixer, you can activate the surround sound and adjust the game audio and chat balance without having to go into any menus. Bass adjustment sliders have been added to the ear cups so you can personalize your audio. The Cloud Alpha S still features the dual-chamber driver system which reduces distortion and provides clearer sound, as well as signature HyperX comfort afforded by the memory foam ear cushions, which have been upgraded with extra breathable leatherette.
This package is in the mid range price of 4k-7k per piece. It's a bit pricey but with surround sound and noise cancelling quality, nothing beats playing with your friends and enjoying the game like you are in a movie theater.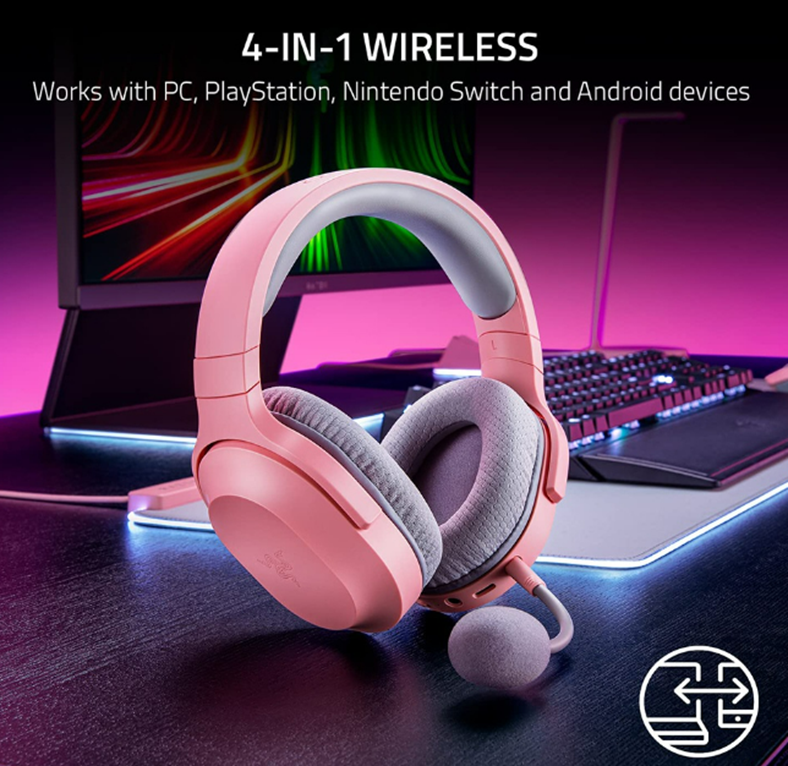 Razer Barracuda X is a versatile, lightweight wireless gaming headset designed for seamless use across PC, PlayStation*, Nintendo Switch, and Android.
No extra pairing steps, no additional software downloads, no trouble. Simply plug in the USB-C wireless transceiver to your desired platform and our 4-in-1 wireless headset is immediately paired for play. A 3.5mm analog cable is available to turn the headset wired when needed
Ultra-light at just 250g, our multi-platform wireless headset has been designed for long-lasting comfort and all-day use.
By suppressing sounds from the back and sides, the mic offers greater speech pickup and noise cancellation, ensuring improved clarity and a natural representation of your voice.
Wireless USB-C Dongle – To enable high-speed wireless connectivity
3.5mm Audio Combo Cable (1.3M) – For wired use with any device with a 3.5mm jack
USB A to USB C Charging Cable (1.5M) – For charging the headset
USB A to USB C Extender (1.5M) – For easy access and systems without a USB-C port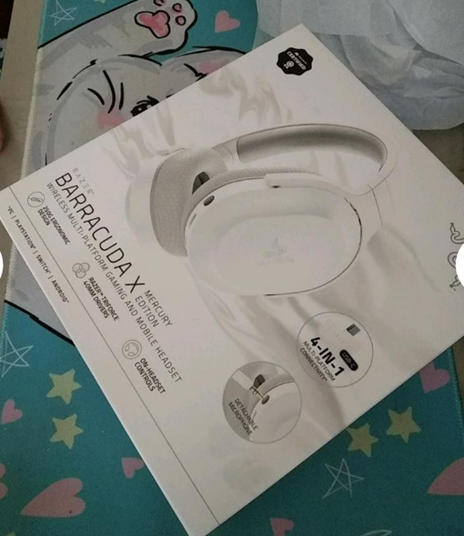 As the power button on the Razer Barracuda X doubles up as an audio playback button, it provides easily accessible control that doesn't require fussing with your phone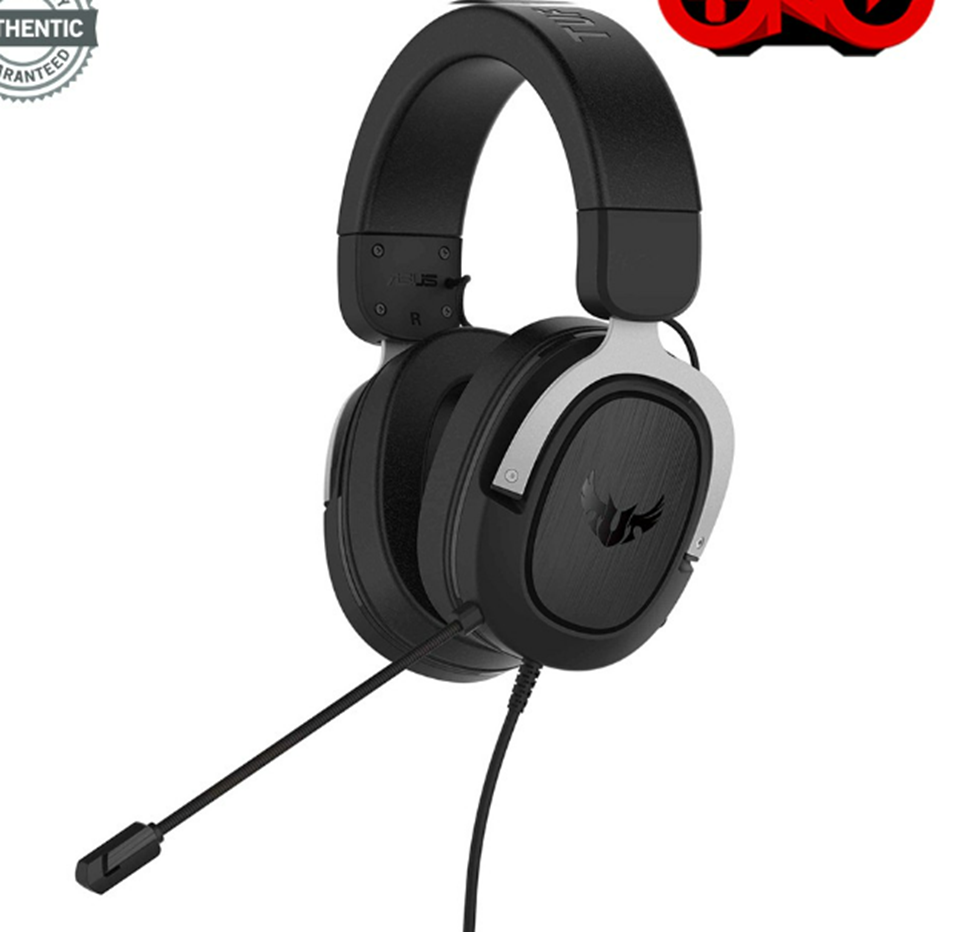 DEEP BASS & CLEAR DETAIL – The TUF H3 gaming headset features exclusive airtight chamber design & 50mm ASUS essence drivers with virtual 7.1-channel surround sound with an upgraded audio precision for a rich in-game experience
CROSS-PLATFORM COMPATIBILITY – This long-lasting wired headphones connects easily to PC, Mac, PlayStation 4, Nintendo Switch, Xbox One and mobile devices. No need for another headphone for console gaming
CLEAR VOICE COMMUNICATION – This gaming headset with mic come with a unidirectional boom microphone & intuitive control buttons on left earcup for quick mute and volume control. Works with leading communication apps
TOTAL COMFORT – Tough stainless-steel headband, fast-cooling ear cushions made in 100% protein leather and lightweight design at just 294 grams, deliver ultimate c
DESIGNED FOR COMMITTED GAMERS – TUF H3 Computer gaming Headphones comes with a built-in Rog Armory II software for easy customization of EQ and audio profiles for any applicationomfort. A comfortable fit for all shapes of heads and ears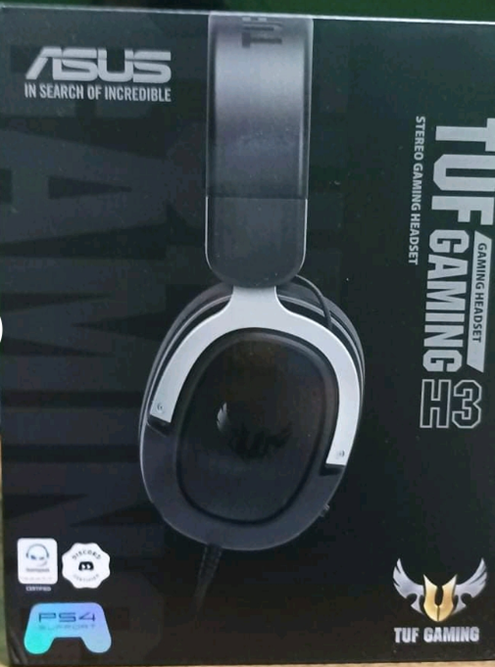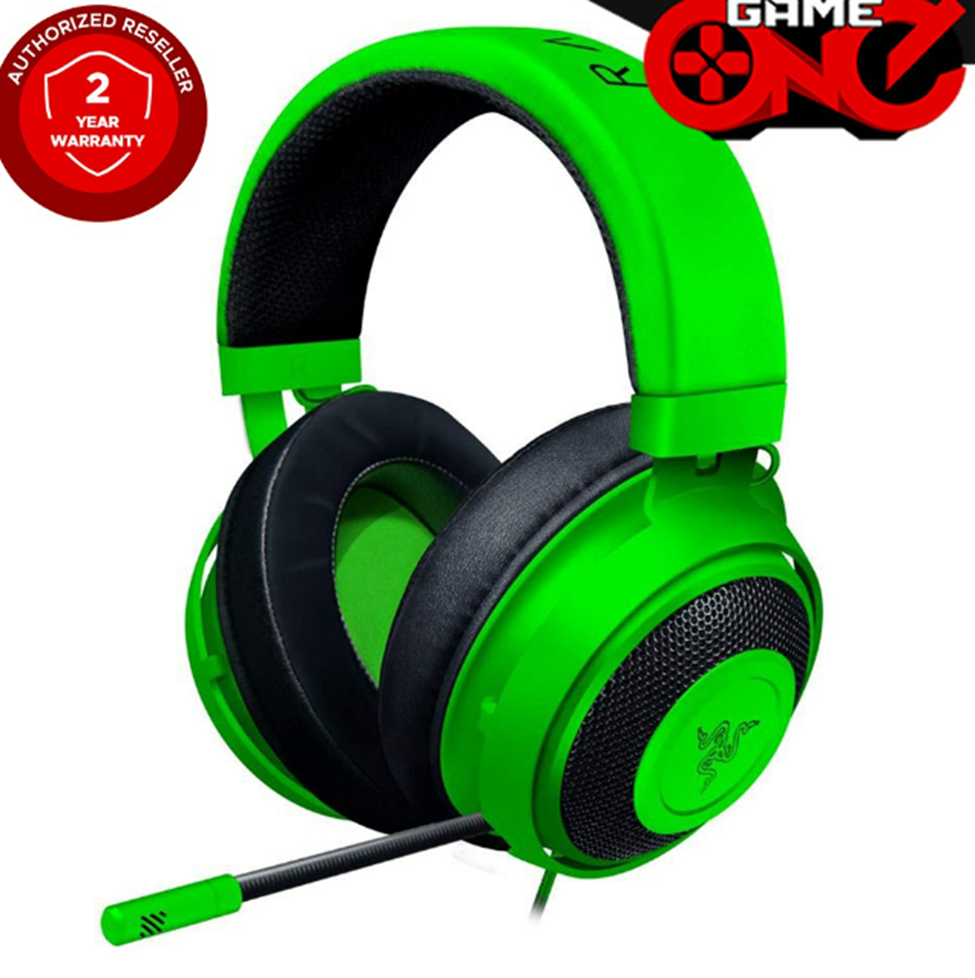 The 3rd generation Razer Kraken is the wired headset for competitive gamers. Its large 50 mm drivers deliver powerful and clear sound. It's engineered for long-lasting comfort with cooling-gel cushions. A retractable microphone ensures your shotcalls are always delivered in absolute clarity.
Clear and Accurate Positional Audio – Equipped with 7.1 surround sound software so you can experience accurate positional audio when gaming—you'll be able to pick up the direction of where the action is coming from so you're ready to pounce into a gunfight.
Clear and Powerful Sound – Enjoy superior sound clarity and deep, punchy bass for a wide soundscape. From subtle footsteps sneaking up behind you to climatic explosions that blow you away, every sound detail is heard when you're gaming with the Razer Kraken.
Thicker Headset Padding – We've improved the headband padding and made it even thicker so it relieves more pressure on your head for long-lasting comfort. The Bauxite aluminum frame of the Razer Kraken makes it lightweight, flexible, and extremely durable.
Cross-Platform Compatibility- The Razer Kraken is compatible with PC, Mac, Xbox One*, PS4, Nintendo Switch, and mobile devices with a 3.5mm audio jack.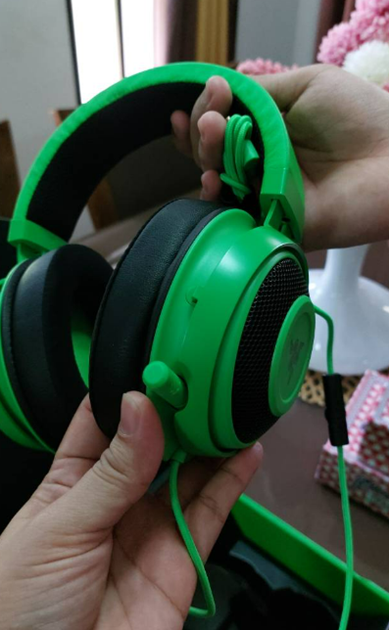 Play Comfortably for Hours – In order to take comfort to the next level, we've added cooling gel-infused ear cushions to reduce heat build-up. The soft cloth and leatherette combination provides a plush feel and sound isolation that lets you enjoy long gaming marathons.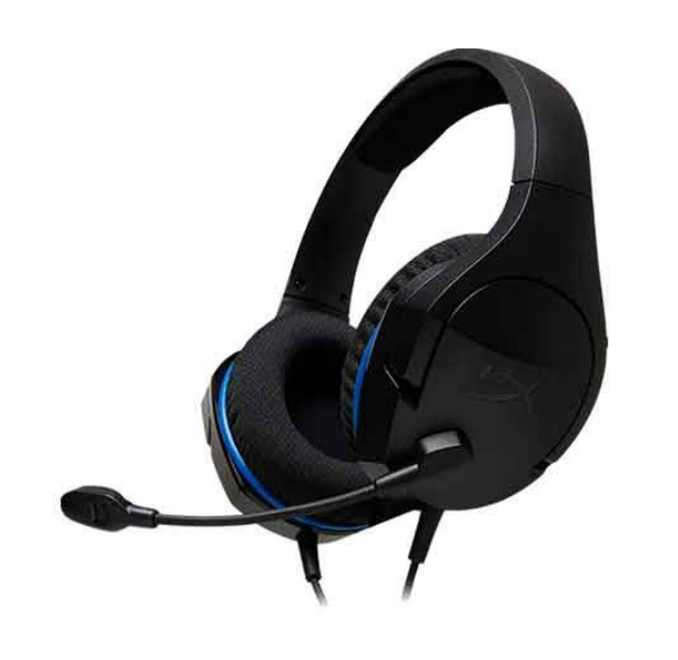 The HyperX Cloud Stinger Core™ is the perfect entry-level headset for the console gamer looking for great sound at a great price. It's multi-console compatible and features audio controls on the cable. An adjustable steel slider and soft ear cushions provide comfort, and the flexible, swivelling mic lets you position the microphone where you want it. Cloud Stinger Core's directional 40mm drivers keep you immersed, and it's backed by a 2-year warranty and free tech support.
It improves your chat experience with online teammates because of its noise-canceling microphone which filters out unwanted noises and puts the focuses on your voice. You can optionally add in virtual 7.1 surround sound powered by NGenuity software in either a wired or a wireless version.
It adds another level of game immersion to pick up the sounds of in-game enemies while playing. With the wireless option, you are free from the cord setup without worrying about audio latency.
Final Thoughts
Most of the best headsets from our review have a moderate price range of 1k-7k pesos and you do not need to buy very expensive gears just to feel the best auditory experience. Technology advancement have led to low-mid price headsets that gives the same experience as compared to well known brands.
Enjoy your Games with these best headsets selection for Gamers in the Philippines