Taking your vlogging to the next level requires having a good sound quality. Whether you are using youtube, Tiktok, Facebook or Instagram, it is best to have a quality sound audio so your viewers can easily understand what you are saying and keep them engaging to stay long enough to watch your videos or podcasts.
If you are doing voice over videos or a video channel vlog which narrates what you are discussing this is a must. In general high end streaming microphones are generally higher in prices but you can make a compromise depending on the audience impact and your budget.
We have summarized here the top 7 Microphone which vloggers are recommending for that purpose.
Here is the current list of our top picks for vloggers use. Remember prices may fluctuate depending on the demand on the product.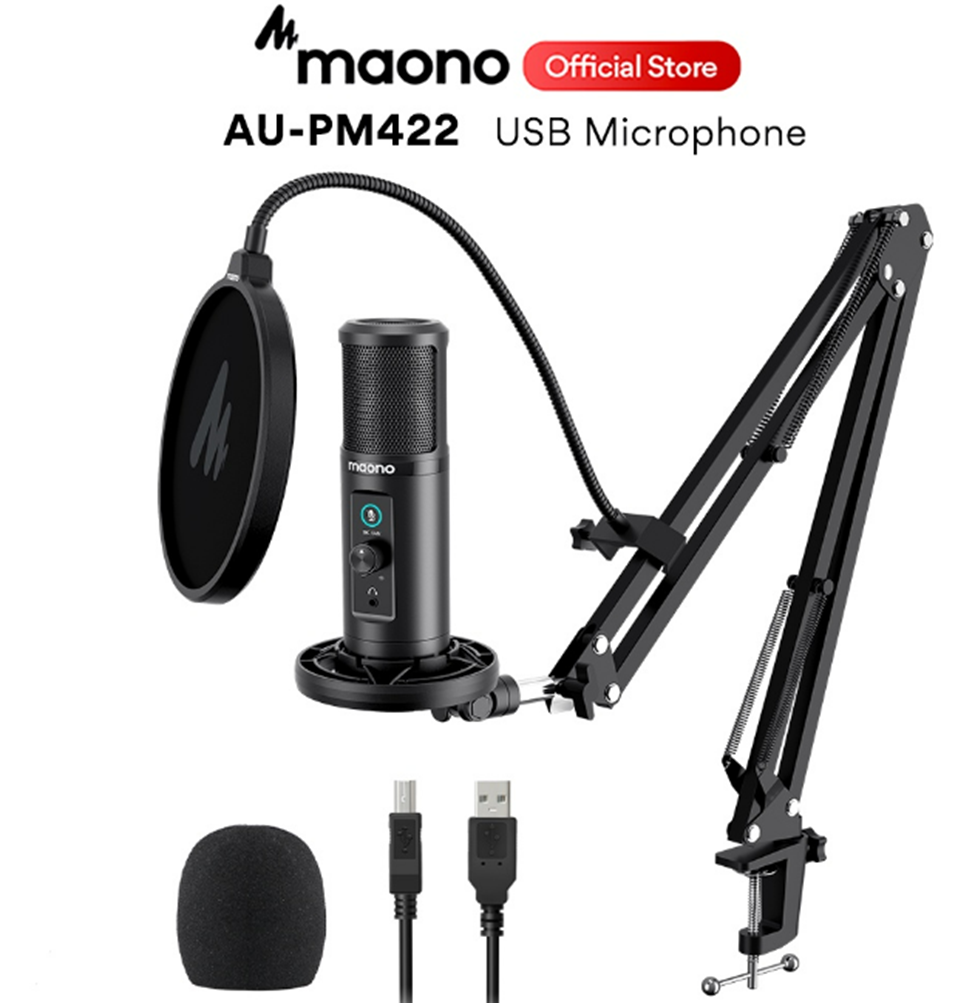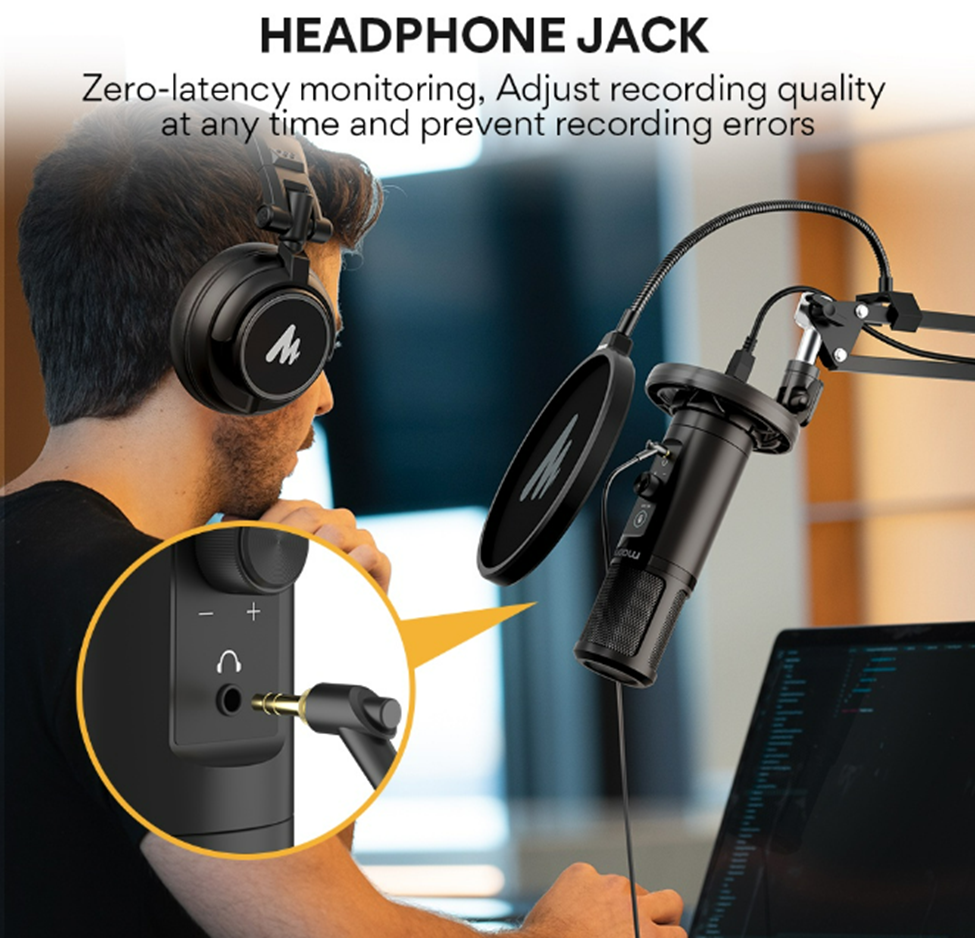 This microphone allows you to have a feedback loop as you can insert your headset so you can listen to the audio feedback.
This USB condenser microphone was designed with the professional sound chip-set and 16mm electret condenser transducer. The proprietary capsule design delivers rich, detailed sound, while the premium converter enables high-resolution 192kHz/24bit audio recording direct to your computer. Make sure you capture every last detail of your podcasts, voice-overs and music projects
The microphone has a USB data port, easy to connect with computers. No need extra driver software, and no need for an external sound card, Only select USB mic as default input in your software settings. Double shielding USB cable reduces interference. Compatible with Windows and Mac OS.
Key Features – Compact On-Camera Microphone – For Smartphones, DSLRs, and Camcorders – Lightweight Aluminum Design – Plug-and-Play Design The BY-MM1 Mini Cardioid Condenser Microphone from BOYA is a lightweight, compact, electret condenser microphone that is designed to improve the sound quality of videos on cameras that incorporate built-in microphones. It is compatible with smartphones, consumer camcorders, computers, and other audio/video recording devices.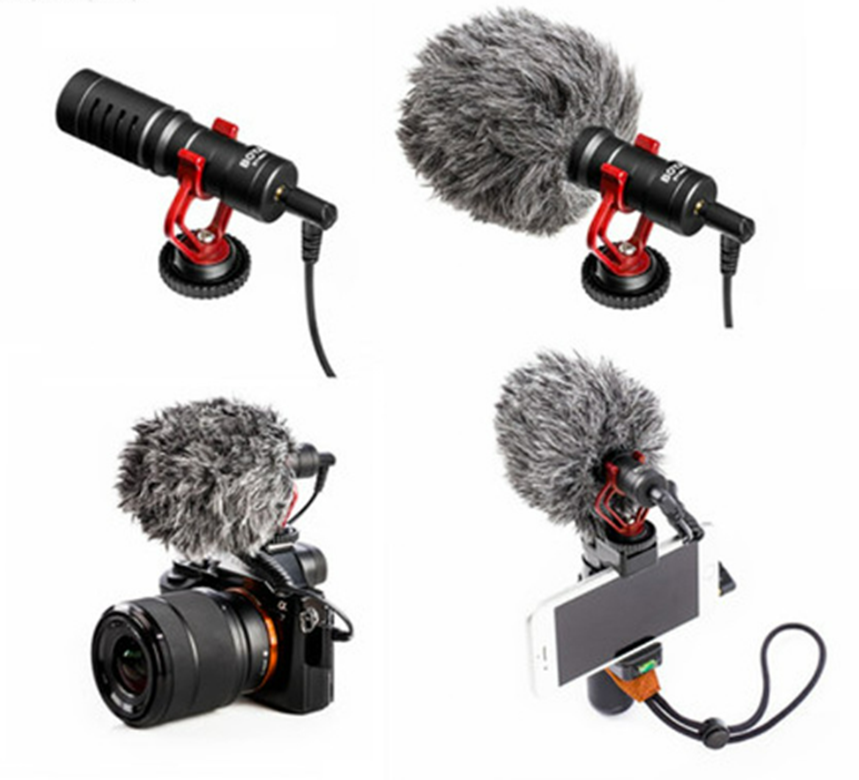 If you are looking for a very low cost microphone the Mini Lavalier types is the most suited for you. Prices can go below 200 pesos only and is convenient to use. You just need to clip it to your short and your good to go. Although its very popular for those who are starting out in the vlogging business it is not recommended in the long term due to the sound has less quality. Unless you are using a branded lavalier microphone then you can at least eliminate some of this downside factors.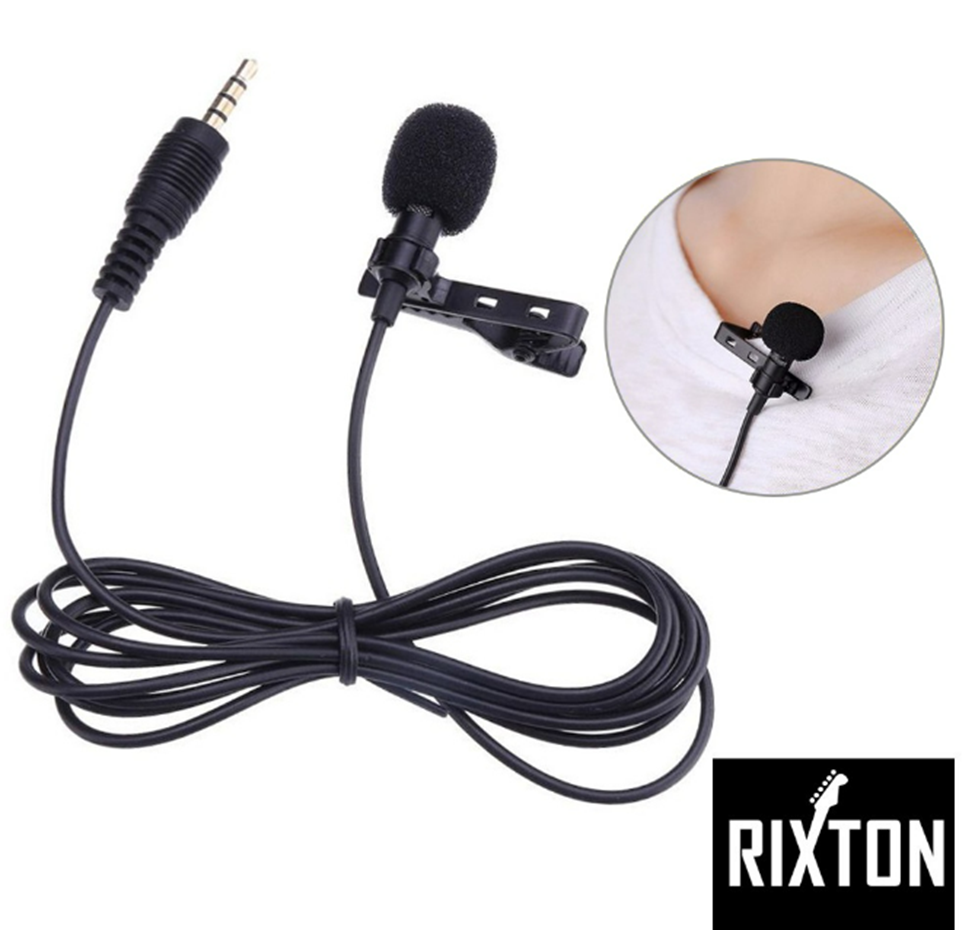 This is good for those who are just starting out and still finding their vlogging niche.
Specifications:
Model: 3.5mm Lavalier Microphone
Color: Black
Type: Condenser Microphone
Frequency range: 20Hz-16KHz
Sensitivity: -30dB +/-2dB RL=2.2k Ohm VS=3V
Plug socket: 3.5mm
Cable Length: 150cm / 4.7ft
Snowball iCE has a custom condenser capsule that delivers crystal-clear audio quality that no computer microphone can match. And with its cardioid polar pattern, it's one of the most versatile USB microphones around.
This is mostly use in United states by podcast and vloggers.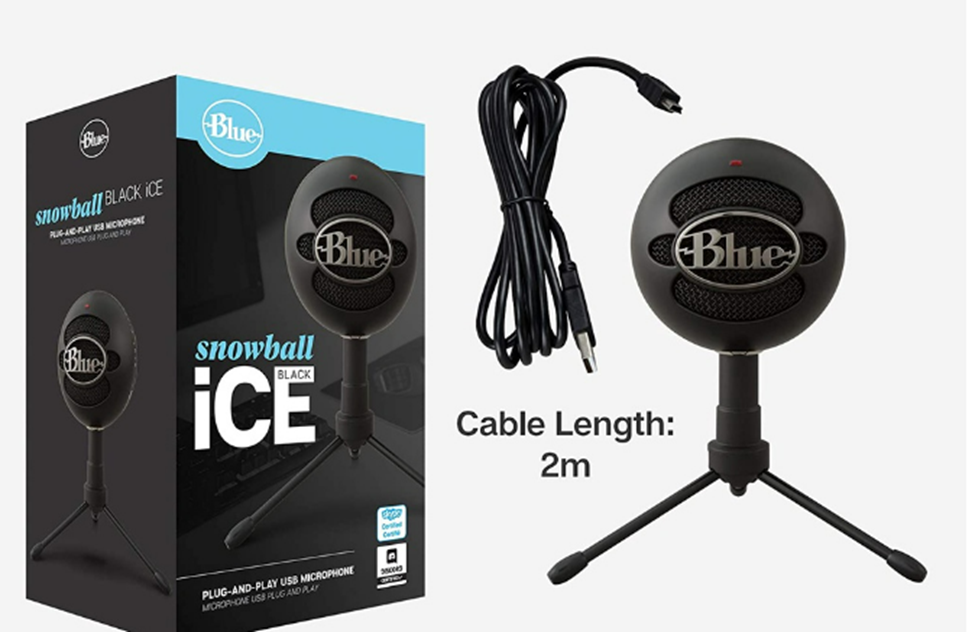 It has a Cardioid pickup pattern: Captures your voice with clear, focused sound for streaming, podcasting, broadcasting, Skype calls and Zoom meetings.
It has adjustable desktop stand: Allows you to position the condenser microphone in relation to the sound source, improving sound quality and saving space on your desktop for the optimal broadcast setup.
This is Skype and Discord certified: Whether conducting interviews over Skype, streaming live gameplay on Twitch, or communicating across the globe, you'll be heard loud and clear on leading VOIP platforms.
The price is in the mid range for vloggers microphone range.
This type of microphones are of the headset category, you have to wear them on your head to use it. I personally like this type of microphones especially if you don't have a loud voice as this is place near your mouth there is no need to shout to be heard clearly in audio.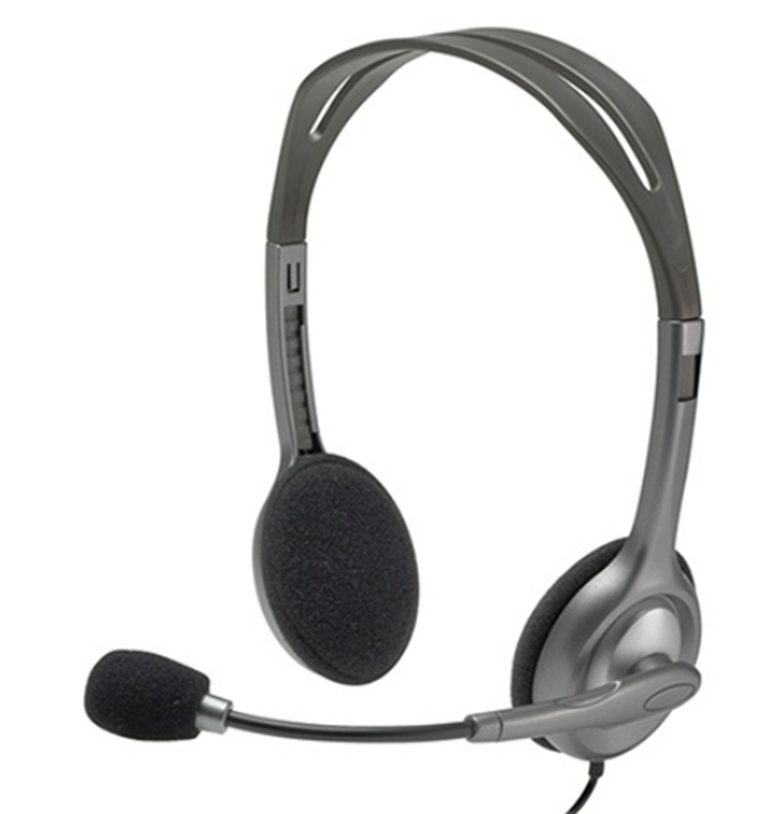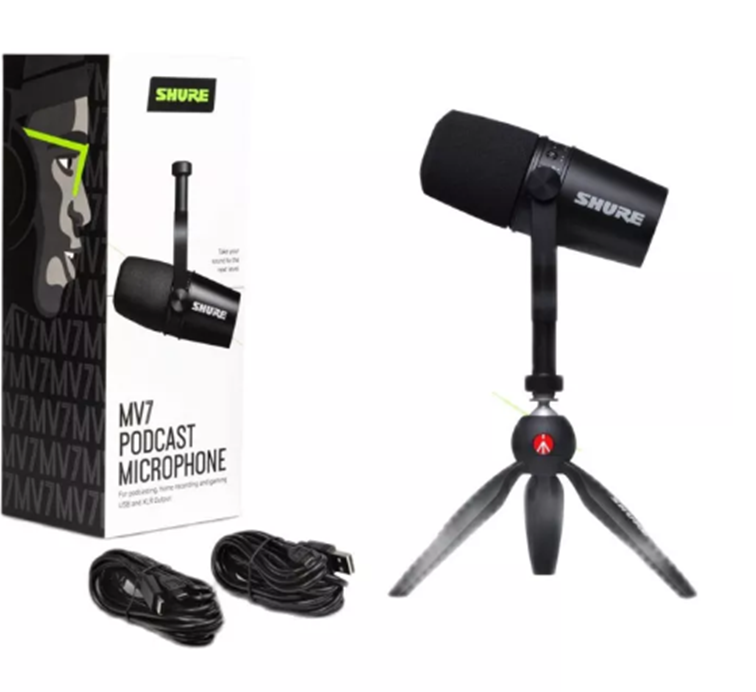 Key Features: Legendary Broadcast Sound in USB Format. Companion App for Sonic Optimization. USB and XLR Connections. 48 kHz / 24-Bit Resolution Capture.
Get a professional podcast sound with audio interfaces, hard disk recorders, or direct to computers and mobile devices with the Shure MV7 Podcast Mic, styled here in black. This is a professional-quality, broadcast-style dynamic microphone, one that has both a conventional XLR connection and a USB port. It also offers a 3.5mm headphone output for direct monitoring.
The mic features a unidirectional cardioid polar pattern, which is the best natural defense against room noise: since the capsule mostly captures what's directly in front of it, you won't pick up as much room noise as you would with another polar pattern. Use the mic in close proximity to your voice and you'll find it exhibits a clear, intelligible, and high-quality sound.
On the USB side, the mic provides broadcast-quality specs and intuitive functionality. Capture audio at sample rates and resolutions up to 48 kHz / 24-bit, which is the standard for editing and mixing broadcast audio. Use the integrated touch-panel interface on the mic itself to control levels, headphone volumes, monitor mix, and mic-mute. The free ShurePlus MOTIV Desktop Application will let you save your own presets, enable auto-level, add compression, EQ the signal, and more.
This product has a superb noise cancellation and best audio quality. The price is on the high range for best microphones you can buy.
Final Thoughts
The list has covered so far those that are mostly used by vloggers I personally watch. Base on the descriptions and actual usage of the microphones, those that offer best quality are of those high range mic.
If you are just starting out its still good to use the normal and most commonly used microphones but as your channel progress or reach higher levels, it is best to use a better options to improve audio quality.