Ever wondered if your android phone can have a wireless charger?
Yes we can convert it into a wireless charger capable device and will teach you how. Most high end phones can be charged using wireless chargers or corded charges.
It may sound difficult since most of our android phones in the Philippines do not have wireless charging capability but its quite easy with the development of wireless charger adapters!
You could also use this carger adapters for your other gadgets that you often re-charge.
Here's the basic of converting your charger to wireless adapter.
Wireless charger adapters for smartphones are external accessories that enable wireless charging capabilities on devices that do not have built-in wireless charging functionality. These adapters typically connect to the phone's charging port and act as a bridge between the phone and a wireless charging pad or stand.
There are different types of wireless charger adapters available on the market, and their compatibility may vary depending on the specific smartphone model and charging port.
Here are a few common types of wireless charger adapters:
Wireless charging receiver patches
These are thin adhesive patches or stickers that you can attach to the back of your phone or place inside your phone's case. They have a connector, usually a Micro USB or USB-C, that plugs into the charging port of the phone. The receiver patch then allows the phone to receive power wirelessly when placed on a compatible wireless charging pad.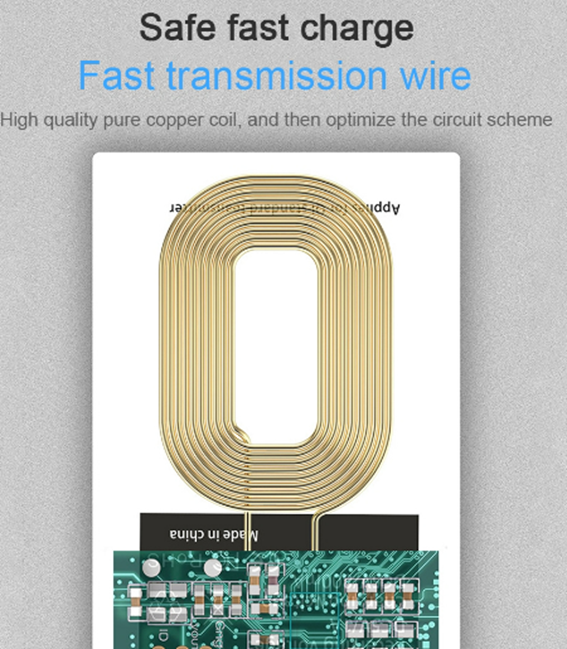 Magnetic wireless charging adapters
Some manufacturers offer magnetic adapters that can be attached to the phone's charging port using magnets. These adapters typically have a small cable or connector that plugs into the charging port, and they provide a magnetic surface for easy alignment with magnetic wireless charging pads.
Phone-specific wireless charging cases
Certain smartphone models have specific cases or accessories available that add wireless charging capabilities. These cases usually have a built-in wireless charging receiver, and you can simply replace your existing case with the wireless charging case to enable wireless charging.
So what are the advantages of using a Wireless charger as compared to corded phone charger?
Wireless charging offers several advantages over traditional corded charging methods:
Convenience
Wireless charging eliminates the need for cables and connectors, providing a more convenient charging experience. You can simply place your device on a wireless charging pad or stand, and it will begin charging without the hassle of plugging and unplugging cords.
Ease of use
With wireless charging, you don't have to worry about aligning charging ports or dealing with cable orientation. Just place your device on the charging pad, and it will start charging. This makes it particularly useful for people with limited dexterity or those who find it challenging to connect cables.
Reduced wear and tear
Frequent plugging and unplugging of charging cables can cause wear and tear on the charging port of your device over time. Wireless charging eliminates the physical connection, reducing the risk of damage to the charging port and increasing its longevity.
Enhanced durability
Wireless charging eliminates the need for physical connectors, which can be prone to damage, such as frayed cables or bent pins. Without the wear and tear associated with physical connectors, wireless charging can contribute to the overall durability and lifespan of your device.
Aesthetics
Wireless charging pads or stands can be sleek and minimalistic, adding a clean and clutter-free look to your workspace or living area. There are various stylish and compact wireless charging options available that can blend seamlessly with your surroundings.
Convenience for multiple devices
Wireless charging pads often support charging multiple devices simultaneously. This can be convenient if you have multiple devices, such as smartphones, smartwatches, or wireless earbuds, that support wireless charging. Just place them on the charging pad, and they will charge without the need for separate cables or adapters.
It's worth noting that wireless charging may have slightly slower charging speeds compared to traditional corded charging. Additionally, precise alignment with the charging pad is necessary for optimal charging efficiency. However, advancements in wireless charging technology continue to improve charging speeds and overall performance.
Overall, the advantages of wireless charging lie in its convenience, ease of use, reduced wear and tear, enhanced durability, aesthetic appeal, and the ability to charge multiple devices simultaneously.
Note/Caution : We are featuring the receiver patch only for this review. To be able to complete wireless charging you should have both the receiver patch and the wireless charger. Most of these charger adapetrs once inserted to your phone need to be with the patch connected while charging. Also they must be compatible with each other ( both charger and adapter). We already have a previous review on wireless chargers here.
4 Best (Cheapest) Wireless charger Adapter for your Android Smart Phones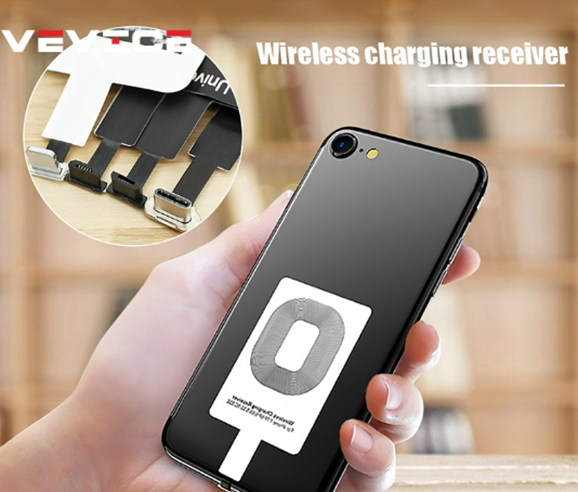 Specification:
* QI Standard
* Charging distance: 5mm
* Charging Output: 5V/900mA
* Working Frequency: 100-200KHz
* Charging effeciency: >70%
* Charging time: 4 ± 0.5 hrs
* Working life: Charge & discharge more than 4000 times
* zise: 9.5cm(length)*3.5cm (wide), 1-2mm random error is allowed
Wireless charging standard: Compatible with QI standard full range of wireless
charging models(Apple Apple/Xiaomi Mi/Samsung SAMSUNG/Huawei HUAWEI,etc.)
Part of devices built-in QI Wireless Charging function:
for Apple iPhone 8 /for iPhone 8 Plus /for iPhone X/for iPhone Xs /Xfor iPhone S MAX/for iPhone XR
for Samsung Galaxy Note 9 /for Samsung Galaxy S8 S9 Note 8
for other smart phones with wireless charge function. (the first ,please confirm your phone can support Qi Wireless Charging or not, if yes,you can use it directly; if not,you need to purchase a Qi Standard Wireless receive)
Package list:
1 * Qi Wireless Charging Receiver
This is another very cheap version of wireless charger adapter and here it is. The reviews for the actual usage includes 4-5 hours full charge capability. It takes long but you don't have to plug your phone.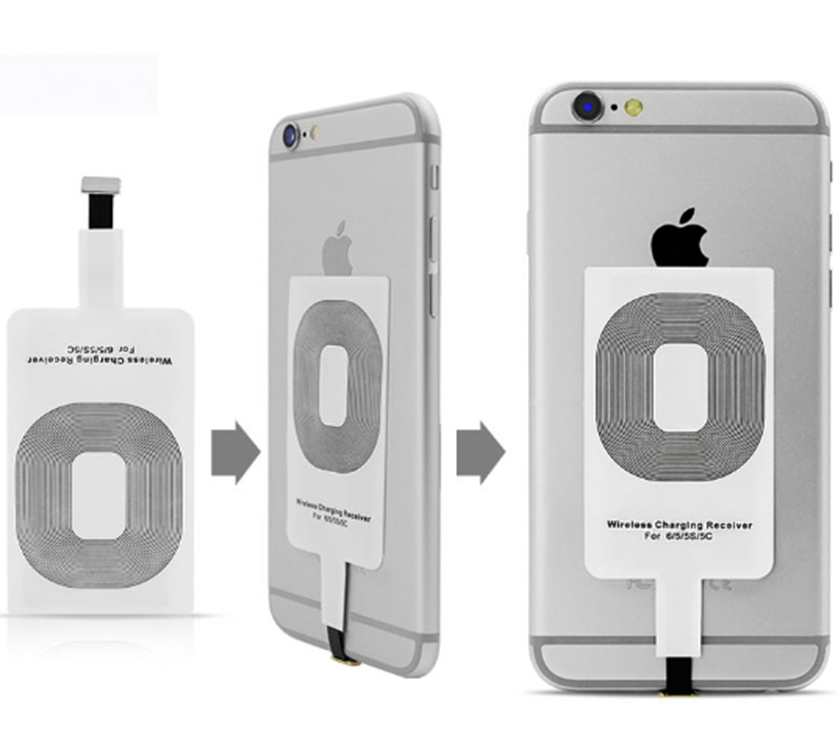 Brand Name: SZKOSTON
GaN: No
Output Interface: USB
Max. Output Power: 5W
Model Number: Qi Standard Wireless Charger Receiver
Power Source: A.C. Source
Power Source: USB
Input: 100-240V/0.8A
Quality Certification: ROHS
Quality Certification: ce
Quality Certification: CCC
Product Standard: Qi Standard
Charging Frequency: 100-200KHz
Charging distance: 2-6mm
Compatible Phone 1: For Micro USB Type A Wireless Charger Receiver
Compatible Phone 2: For Micro USB Type B Wireless Charger Receiver
Compatible Phone 3: For Type C Wireless Charger Receiver
Compatible Phone 4: For iphone Wireless Charger Receiver
Feature: Universal Receiver Standard Transmitter
Drop Shipping: Support
Wholesale: Support
Promise: 100% Test Before Shipping
For most of the reviewers, charging time is the most feedback from the reviewers of this wireless charger adapter.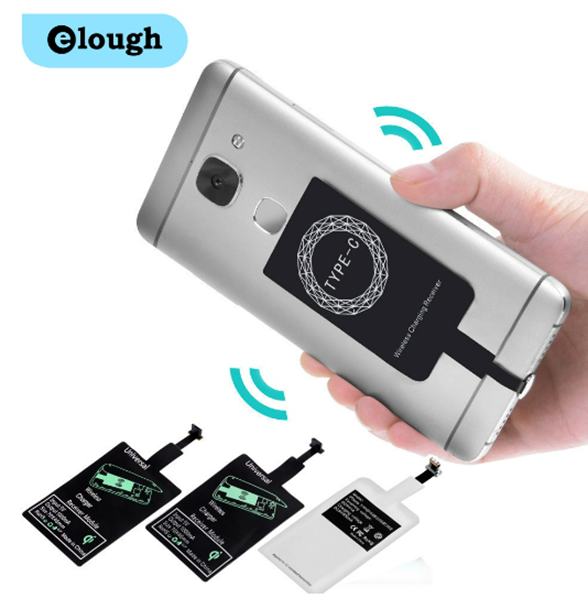 Receiving Voltage: DC5V 1.5A
Charging current: 500-1000mA
Transmission power: 5W
Working frequency: 100-200KHZ
Charging mode: induction mode
Package Includes:
1 x Wireless Charging Receiver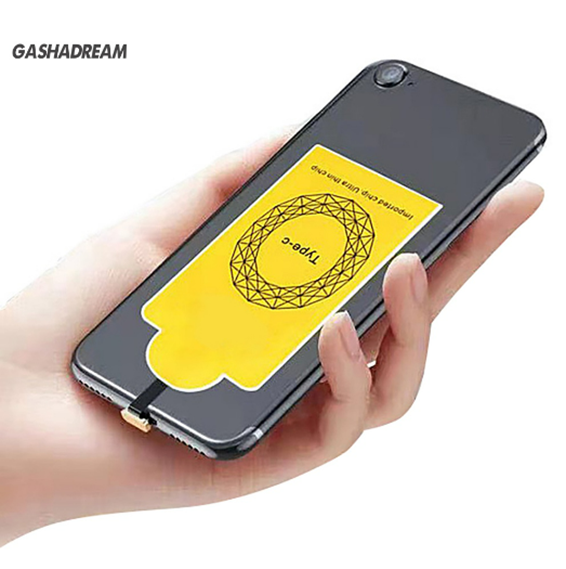 Item Name: Wireless Charger Receiver
Material: Electronic Component
Color: Yellow
Receiving Distance: 2-8mm
Receiving Voltage: 5V-1.5A
Transmission Power: 5W
Charging Current: 1000-1200mA
Working Frequency: 100-200KHz
Power Conversion: >75%
Charging Mode: Induction Mode
Features: Safe, Quick Charging, Ultra-thin
Style: Plug for iPhone, Plug for Type-C, USB to for Android Forward, USB to for Android Reverse(Optional)
Size Details:
Plug for iPhone: 9.8cm x 4.6cm/3.86″ x 1.81″ (Approx.)
Plug for Type-C: 10cm x 4.6cm/3.94″ x 1.81″ (Approx.)
USB to for Android Forward: 9.6cm x 4.6cm/3.78″ x 1.81″ (Approx.)
USB to for Android Reverse: 9.8cm x 4.6cm/3.86″ x 1.81″ (Approx.)
And just in care you are looking for a charging pad for your universal Qi wireless charger pad here's an example.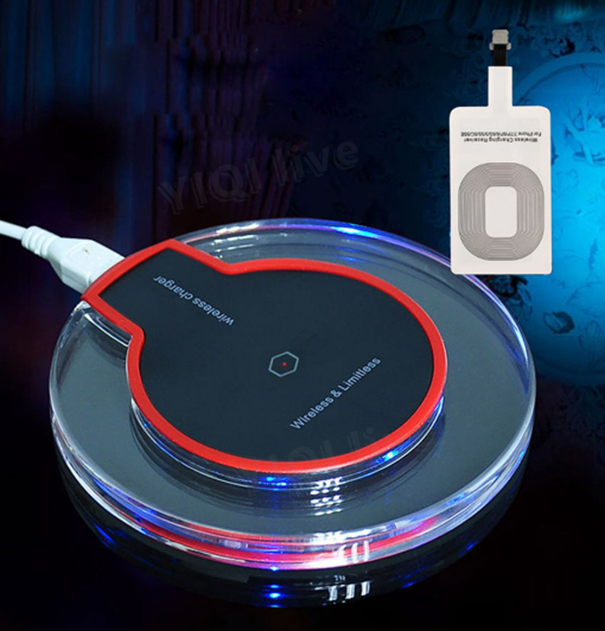 Other Gadget Reviews You Might Like:
Smallest Power Banks for Smart Phones in Philippines
Best Power Banks for Philippine Laptops – 7 Best Choices and Why you need to have one?
Best Solar Power Banks and Charger – What are the Benefits?
Best Wireless Power Banks for your Smartphone in Philippines